Enlarged picture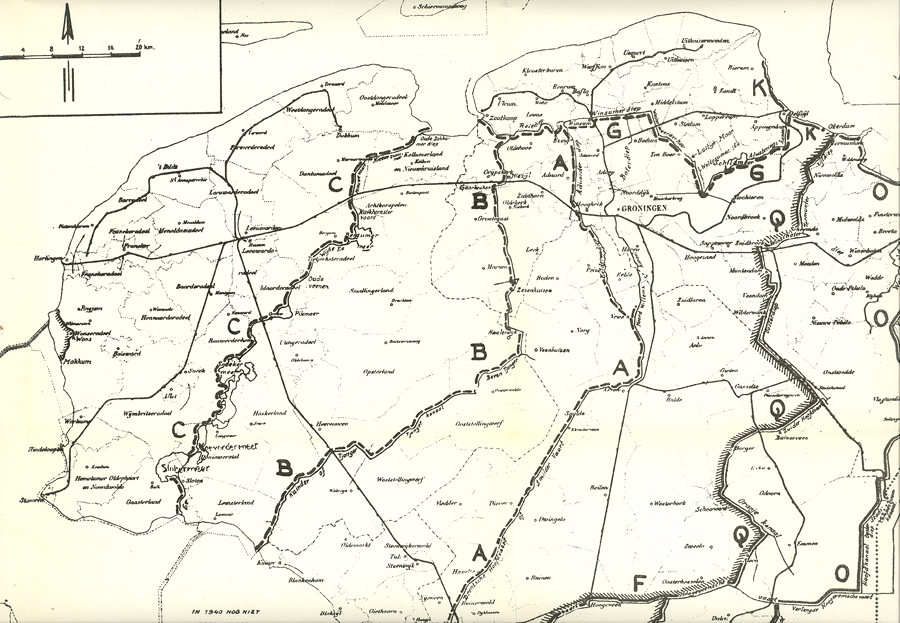 Northern provinces
The defences in the provinces Friesland [left], Groningen [right top] and Drenthe [part of that right bottom]. The defences indicated as O, Q and F were forward defensive shields that were thinly manned and on ocassion even had one or two casemates at their disposal. Nevertheless the O and Q line were penetrated easily by the Germans of the 1st Kavallerie Division.

The A, B, C, G and K lines were imaginary defensive shields. After the foreseen quick loss of the outer defences, the surviving Dutch formations started a run back to the Wonsline.

To the far left the Wonsline and Enclosure dike [Afsluitdijk].
» Open high(er) resolution image (2.556 x 2.556 pixels, 3.86 MB)
Category
Gallery / Maps
(
33
images)