Enlarged picture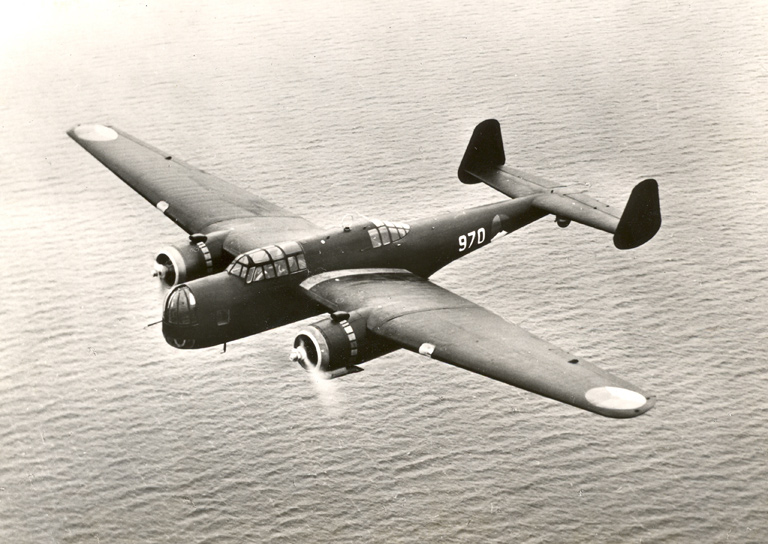 Fokker T-9 bomber - may 1940
In 1938 the prototype of the all-metall medium Fokker bomber T-9 was prepared and flew its maiden flight in 1939. It looked almost identical to the British Handley Page Hampden medium bomber design of 1936.

The Fokker T-9 was intended to expand the bomber fleet of the Dutch airforce and replace the Glenn Martin B.10 bombers of the Royal Netherlands East-Indies Airforce.

The T-9 was fitted with two powerful Bristol Hercules II engines of 1,375 hp each. This 14-cylinder two row radial engine was very powerful for its days, and would give the T-9 a top speed of over 500 km/hr. The German invasion intervened with any purchases and as such only the prototype was ever constructed and flown. It was parked at Schiphol AFB when war broke out. The Germans captured the prototype intact.