Enlarged picture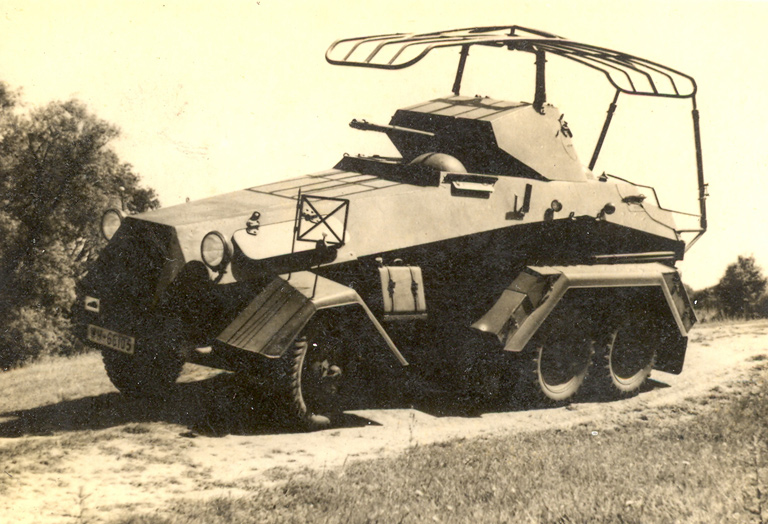 German Sd Kfz 232 (6-rad) - may 1940
The first modern German medium heavy armoured car, which was still in service in May 1940. The Sd Kfz 232 [Fu] - a 231-type with a radio [Funk] - was better known in the 8-wheel version, that soon became the standard medium-heavy recon armoured car of the army. Some were also used in The Netherlands during the May war.

The 6-wheel 232 was introduced in the army in 1933, as the standard medium heavy armoured car for reconnaissance squads. The car had a weight of 5 tonnes, and could reach a road top-speed of 60 km/hr with its 65 hp powerplant. It was unfit for off the road duty. Frontal armour was 14,5 mm, and side and rear armour was 8 mm. The KwK.30 gun was 20 mm, with a storage capacity of 200 rounds. The car was fitted with one MG [MG-13].

The 8-wheel version of the 231/232 type was an improvement as to the aspects of a much more powerful power-plant and better off the road performance, although the 8-wheel car still had a very poor performance in the off the road role.