Enlarged picture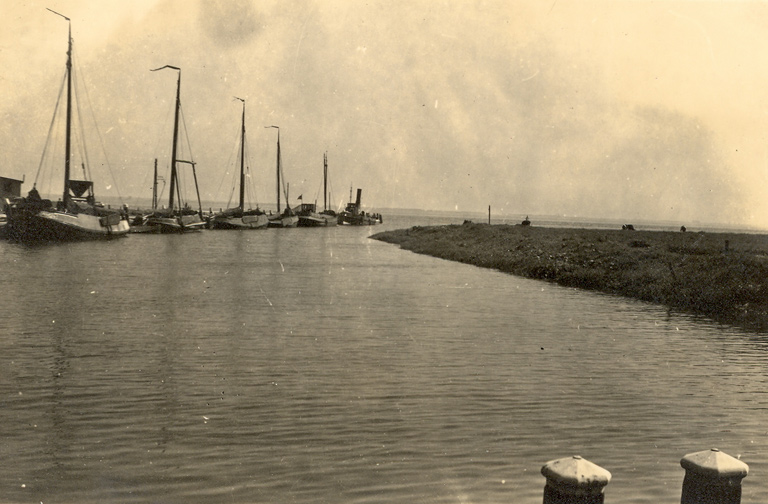 Willemstad harbour - may 1940
Picture of a section of the Willemstad harbour. In previous times Willemstad had been one of the key defence-points of the Hollands Diep entrance, when the Dutch navy was a prominent user of the many larger in-land harbours in the area. Just a few years before the German 1940 invasion the last coastal batteries of heavy 24 cm Krupp guns - that used to defend this strategic point - had been removed.

A suprisingly large part of the local fishing-boat fleet was moored in the harbour at the 14th. It makes one wonder why just a few of the Dutch defenders of this position managed to escape to the safer north where the Dutch army still ruled. Nonetheless the better part of the occupation was taken prisoner by the Germans when the location commander quite easily capitulated at the 14th.

Picture was most likely taken at the 14th when a recon squad of 9.PD - Spähzug Kohut of the Gruppe Wüttlitz - forced the occupation of Willemstad into surrender.