Enlarged picture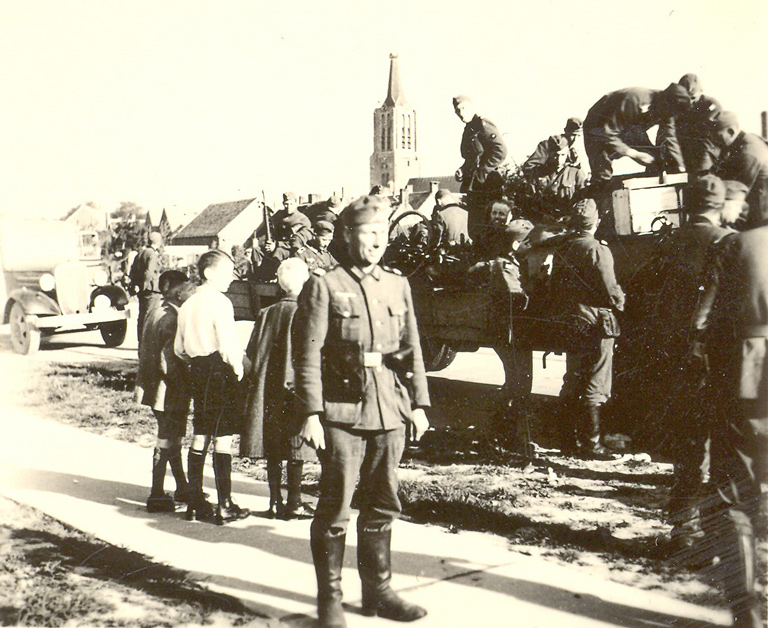 Zeeland - German arrivals - may 1940
A peculiar German squad in arrival May 1940. The shoulder rank markings do suggest a special unit.

Picture was taken in Kloetinge, close to Goes on the side of the main road between Kapelle and Goes. Taken from the southeast.

Kloetinge was briefly occupied by French forces at the 15th. After the Germans broke through the Zanddijk-line, slightly to the east of Kloetinge, the French and Dutch evacuated the small village. The arriving Germans wouldn't leave for another four years ...
Category
Gallery / Zeeland
(
23
images)