Enlarged picture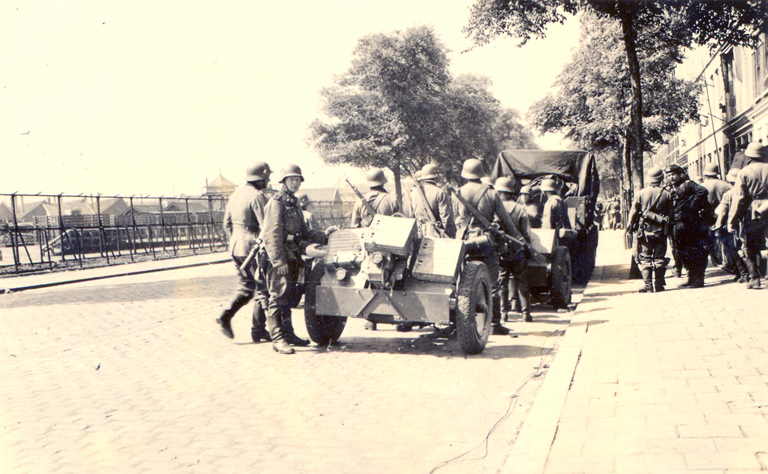 Germans in Rotterdam - may 1940
In this picture an IG-squad (light infantry gun team). Two Rheinmetall "Leichte Infanterie Geschütz" pieces 75 mm [le.IG18], short barreled field guns, that German infantry used as direct support. The version seen here is of a motorized unit, probably of 9.PD.

These guns had a max. effective range of 3,500 m. The guns are decorated with ammo boxes on the armoured shields. The picture was most likely taken on the morning of the 14th, when the German tanks had made contact with the German forces in Rotterdam and prepared for advance after the scheduled air-raid. All were in expectance of the Luftwaffe assault after which a river crossing was scheduled.

On the right side a tank trooper is exchanging thoughts with a German carrying plenty of map-casings.