Enlarged picture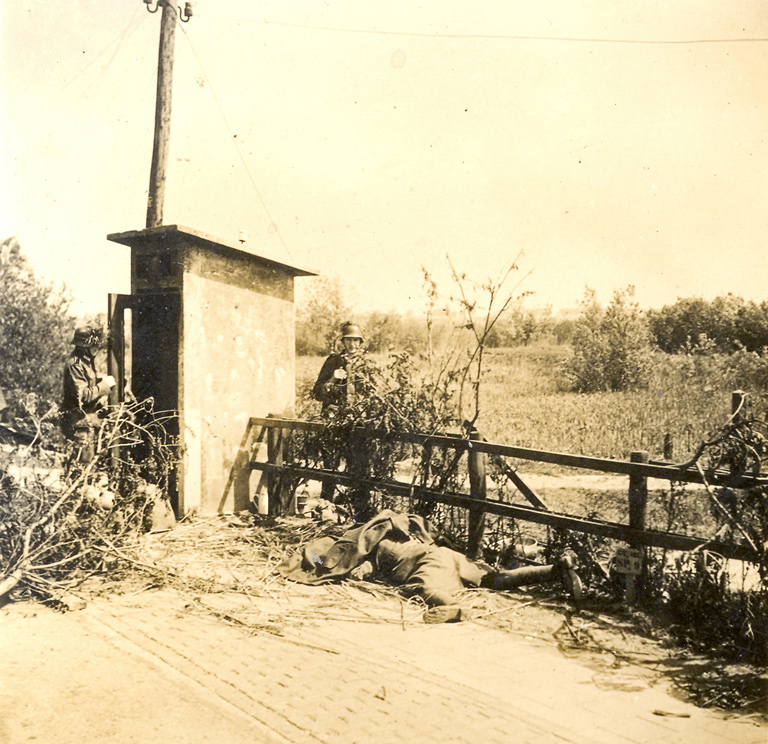 KIA at Barendrecht - may 1940
This scene was frozen close to the Barendrecht bridge, south side. Two German soldiers inspect the location that was successfully defended by the Dutch until they retreated at the 14th.

In the foreground the covered body of a killed Dutch soldier. Ten Dutch soldiers were killed at this location. During the assault at the 11th five men were killed, of which three by one single German mortar round. At the 13th during the German tank attack another five victims fell. One of those ten men is the sad object of this picture.

The small construction was a waiting post of the RTM - the Rotterdam steam-tram line - at the south-side of the bridge. Ironically enough the post was nick-named "het Moordenaartje". Literaly translated as "little killer".