Enlarged picture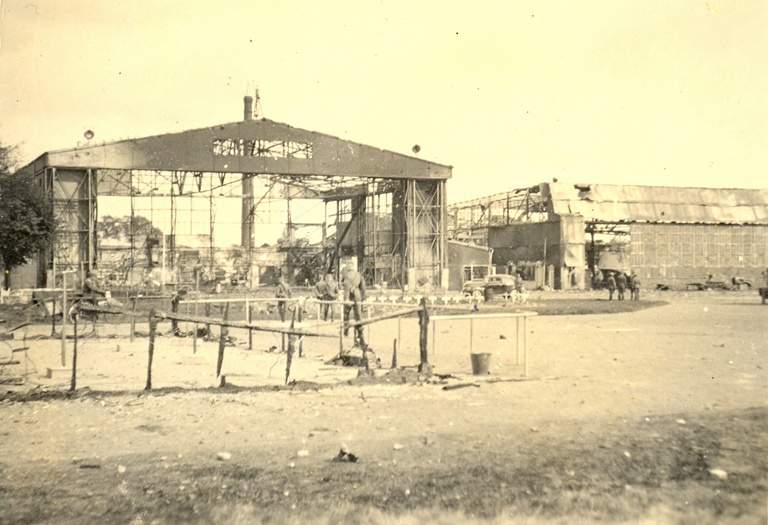 Destroyed airfield facilities at Waalhaven - may 1940
German troops amongst the remnants of the airfield facilities at Waalhaven AFB.

During the first hour of the invasion in the West the AFB Waalhaven was attacked by German bombers that focussed on the airfield facilities, airplanes line-up and the defences along the field perimeters.

The German bombs virtually destroyed all facilities and buildings, including the Koolhoven airplane factory of Koolhoven. In the heart of the picture small white crosses mark the temporary field graves of the killed defenders. More than 50 perished on an nearby the AFB during the first few hours.