Enlarged picture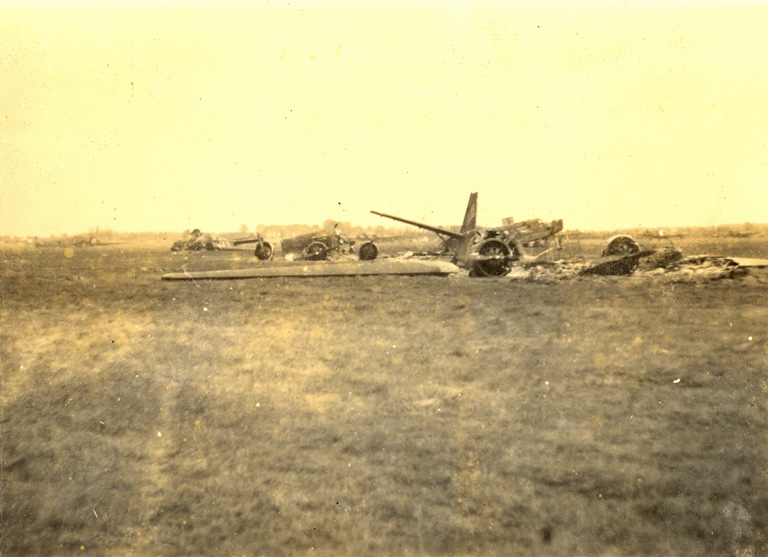 Wrecked Ju-52 at Waalhaven - may 1940
In the foreground two utterly destroyed Ju-52 transporters, with another three wreckages more in the background. In the far corners of the picture more damaged Ju-52's.

AFB Waalhaven was taken by German airbornes in the early hours of May 10, after a fierce battle with the Dutch defenders. Over 150 soldiers were killed in those first hours, Dutch and German. Since the German airbornes had failed to take the entire airfield defences by the time the airlanding troops were arriving, many of the Ju-52 were shot to rubble by the still surviving Dutch MG posts and AA positions.

During the first two days the occupied AFB was attacked many times by the RAF [who dropped almost 60 tonnes of bombs on and around Waalhaven] and the Dutch airforce. Also some Dutch 105 mm batteries shelled the AFB on a regular basis. These punishments regularly disabled the airfield for operational use, and damaged or destroyed plenty of German airplanes.