Enlarged picture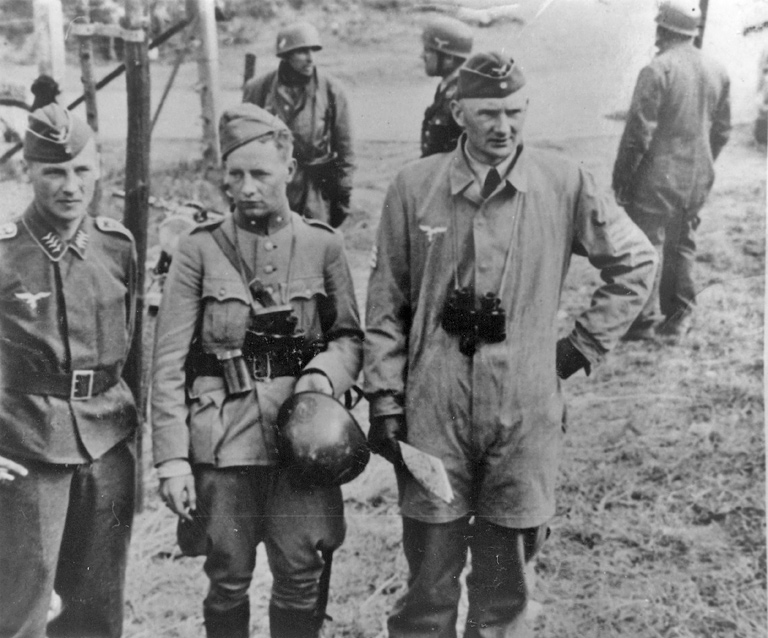 The Dutch cadet-officer Marijs between two Germans - may 1940
The young Dutch cadet-officer [ensign] Marijs between two Germans [to the left Oberfeldwebel Eberlein, to the right Oberleutnant Moll, commander of the airborne reserve company].

This Dutch cadet-officer would (on the 12th) be instructed by Oberst Bräuer to inform the Dutch local command in Dordrecht of the arrival of the German 9th Tank Division. Marijs insisted on first identifying these forces himself prior to his departure to the Dutch line.

The Germans treated most Dutch prisoners of war with respect and military honour.