Enlarged picture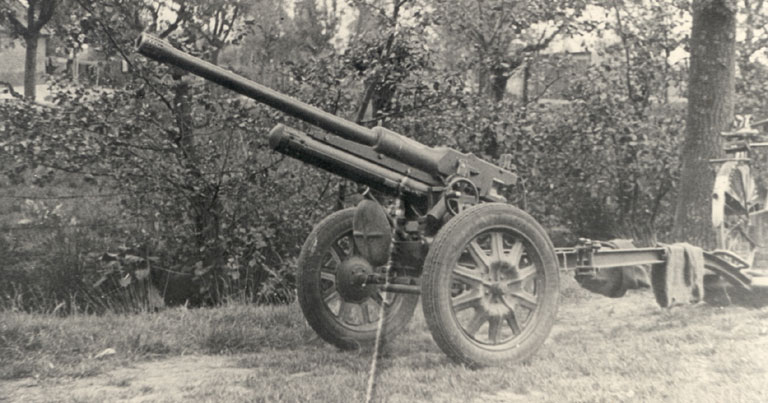 Boehler 47 mm AT gun - may 1940
The very capable and modern Dutch anti-tank gun [Austrian Boehler 47 mm, year of introduction 1937] with a penetration power of over 50 mm armoured steel at 400 m.

About 400 pieces of this gun were in service. It could penetrate all German armoured cars and tanks in May 1940, and it outmatched the PAK 35/36 in penetration power. It was usually not equipped with a protective armoured shield.

Next to this main AT gun, the Dutch had an indigeneous design AT gun of 4,7 cm, of which the first issue was manufactured by HIH/Siderius (bankrupted in 1932) and a larger batch of an improved version produced by the national Artillery Works. These AT guns were used in the Dutch river casemates. These guns had an even better performance envelop than the Boehler AT guns.
Category 13 May / Armament and equipment (69 images)