Enlarged picture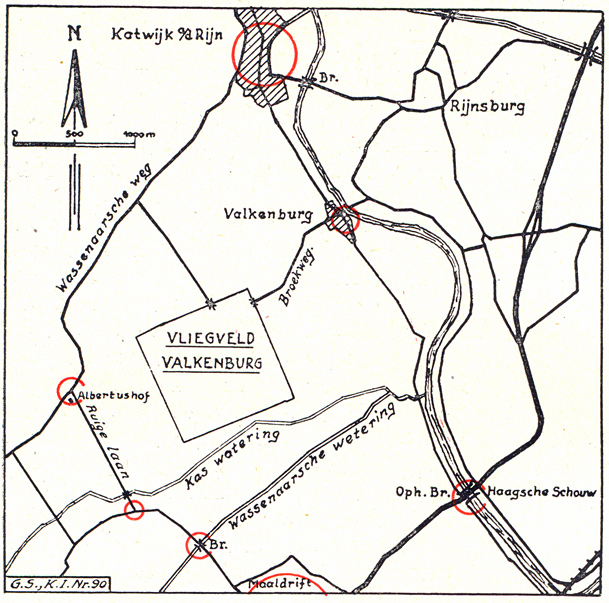 Strategic points around Valkenburg AFB - may 1940
The map shows the strategic points around airbase Valkenburg that were prime target of the airlanding troops.

The city of Leiden is situated one kilometre to the southeast of Haagse Schouw; The Hague is some clicks to the west. The main route between the cities the Hague [west] and Amsterdam [northeast] is indicated along the bottom-right and right side of the map, with the important bridge at Haagse Schouw indicated with a red circle around it.

Eventually the Germans would be forced to retreat into the village Valkenburg and some strongholds nearby.
Category
Gallery / Maps
(
33
images)