Enlarged picture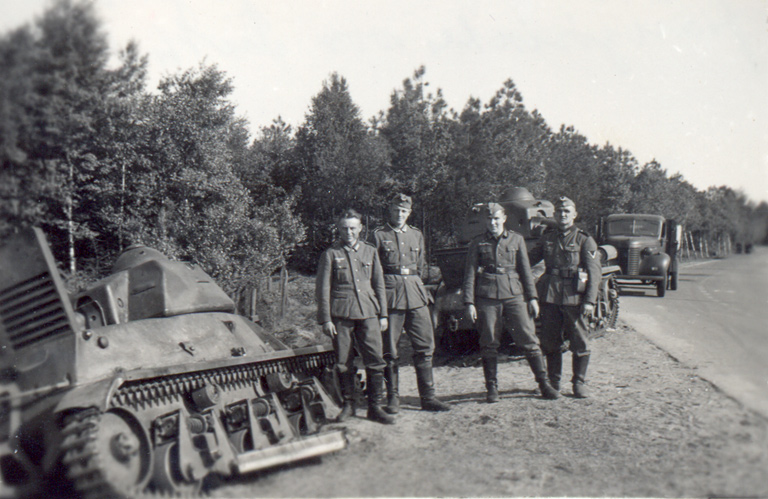 Abandoned French Hotchkiss H-35 medium tanks in Brabant - may 1940
Picture of two deserted French Hotchkiss medium tanks that were abandoned in Brabant.

The French had a considerable number of these quite capable light battle tanks available during the fights in the Netherlands, but they were applied in small numbers only. Many were lost by simply being abandoned by their crews due to lack of fuel, jammed roads or light damage. They never engaged a single German tank during the four days they were fighting on Dutch soil. The French made extremely poor use of all their assets.

The H-35 tanks saw action east of Tilburg in the Dutch-Belgian border area between Tilburg and Turnhout as well as in the far southwest of Brabant near Woensdrecht.